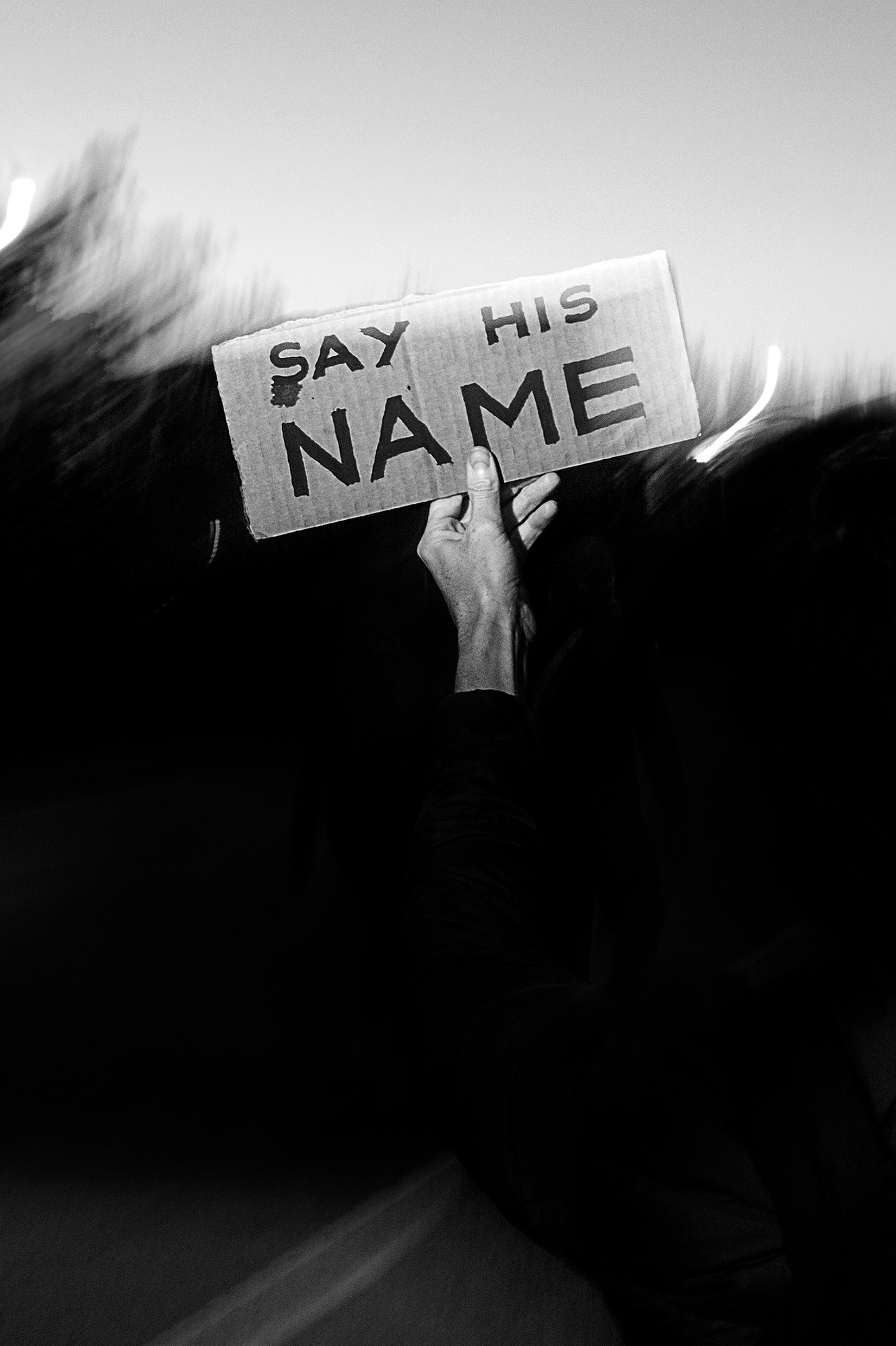 The Black Lives Matter Movement in Los Angeles
In the heart of Southern California, the Black Lives Matter movement beats with a rhythm of defiance, hope, and demand for equality. Emerging from the acquittal of George Zimmerman in 2013, the movement has expanded globally, emphasizing inclusivity and challenging the foundations of racial injustice.
Los Angeles stands as a testament to this struggle. A critical juncture in this story is the unified call for "defunding the police." Communities across Los Angeles have come together, voicing their concerns and aspirations for a reimagined approach to public safety. They challenge conventional norms, seeking to redirect funds from traditional law enforcement towards social services and community care that addresses the root causes of crime and disparity.
These photographs, captured in black and white, offer a glimpse into the raw emotions and powerful stories of the movement in Los Angeles. Stripped of color, they transcend distractions, inviting the observer into a profound connection with the people, their fight, and their passion. Each frame tells a tale of resistance and dreams, encapsulating the essence of a journey that continues to shape the very soul of America. The Black Lives Matter movement in Los Angeles is not merely a local endeavor. Still, it reflects the broader quest for racial justice and empowerment that resonates across the nation and the world.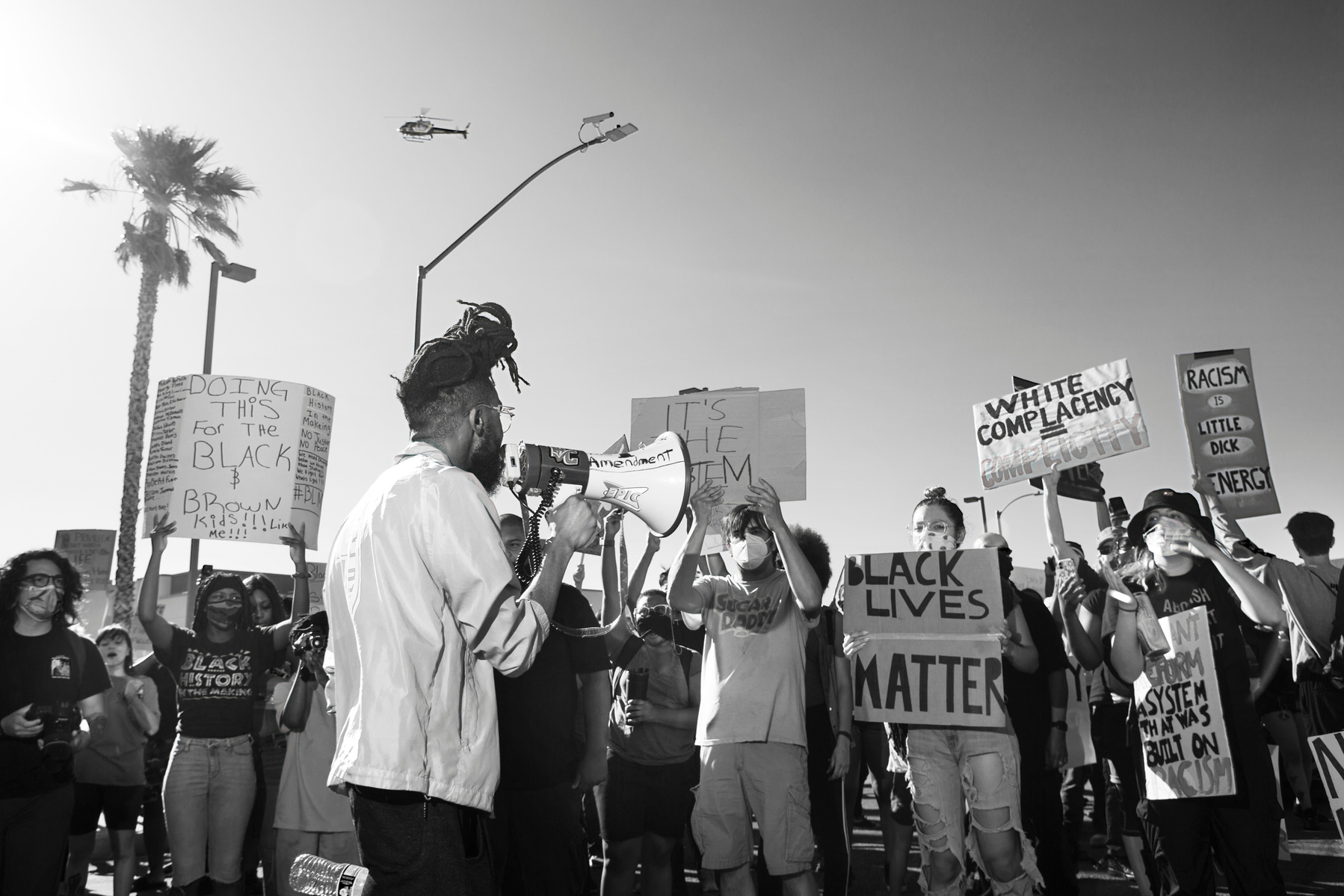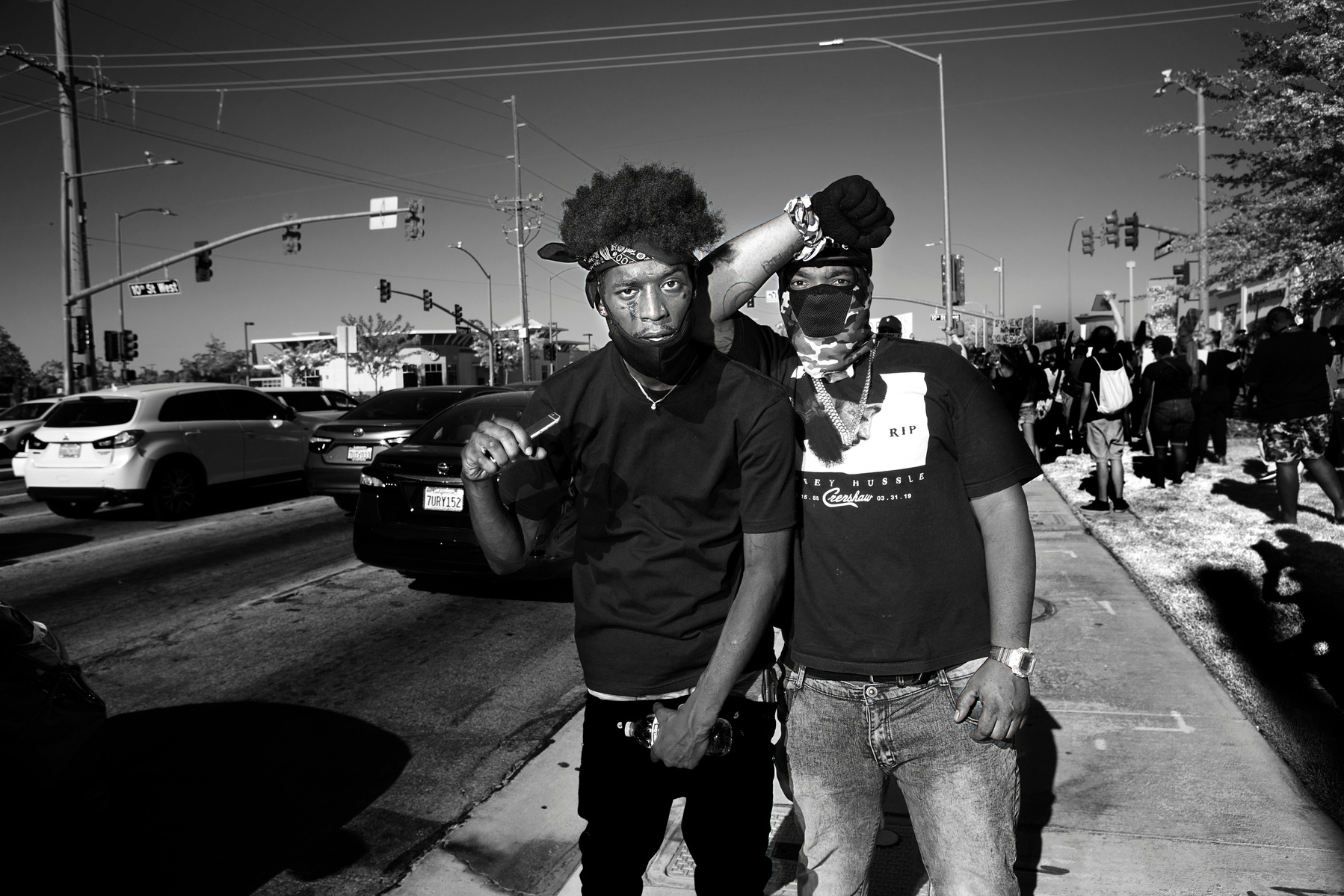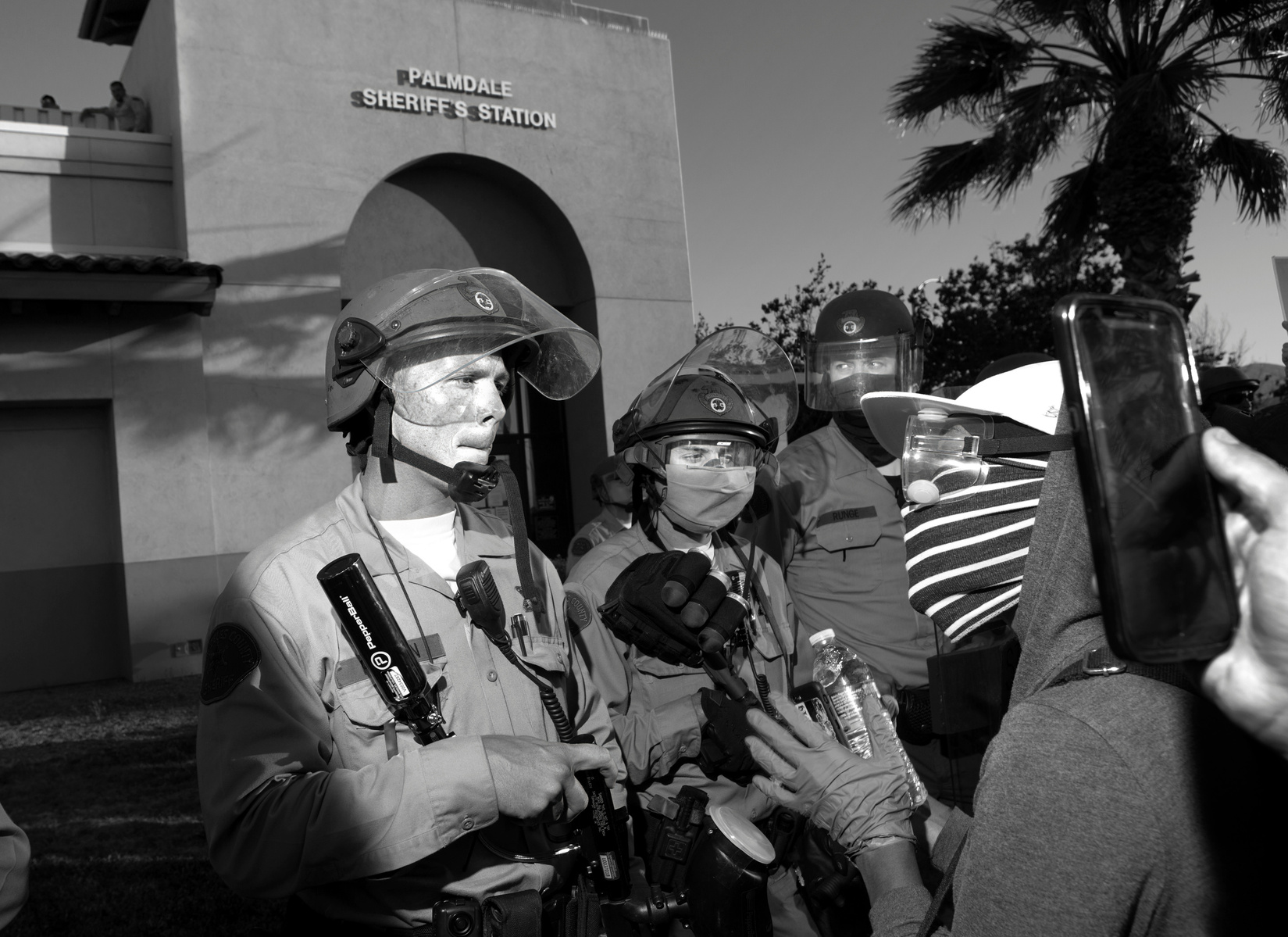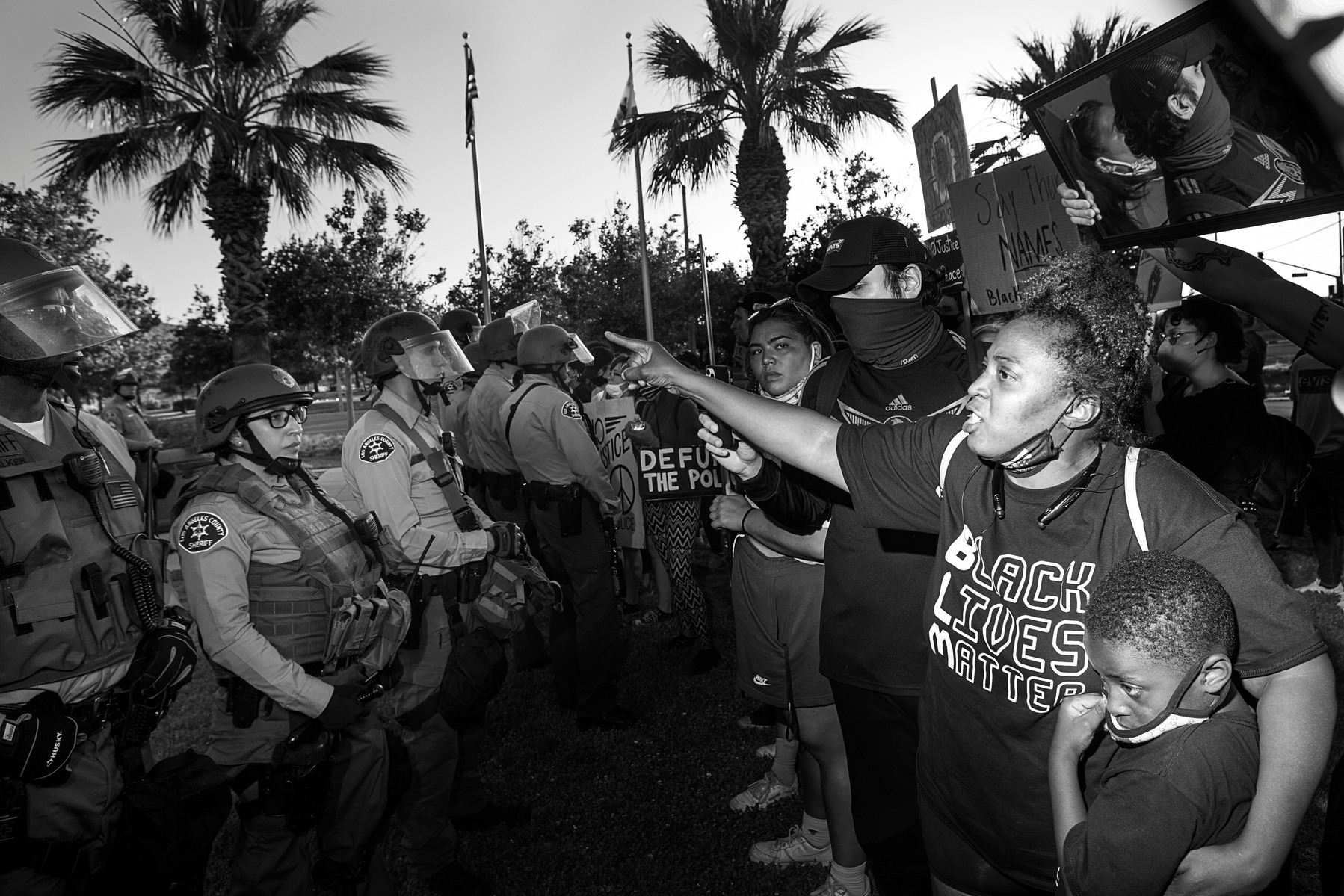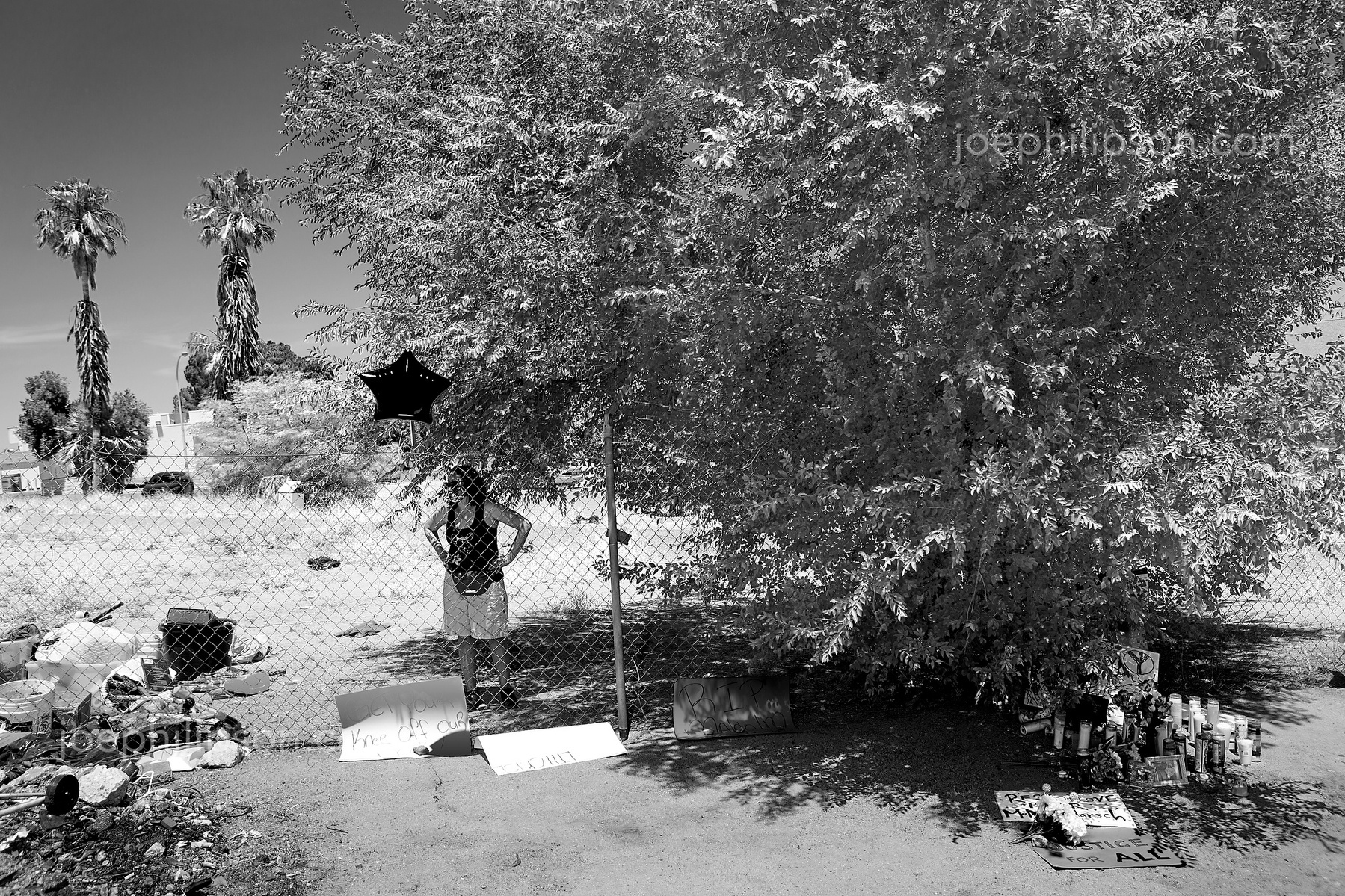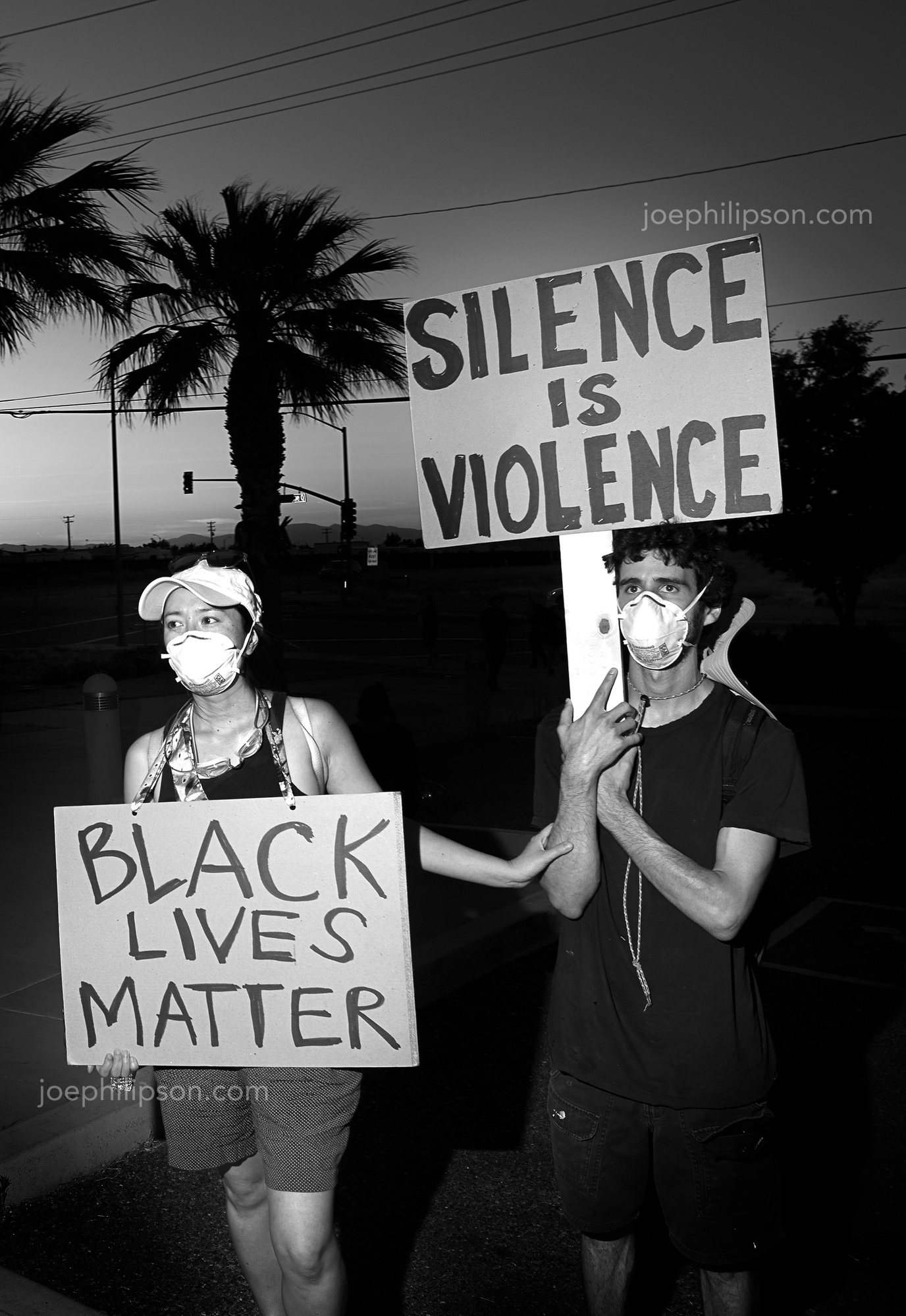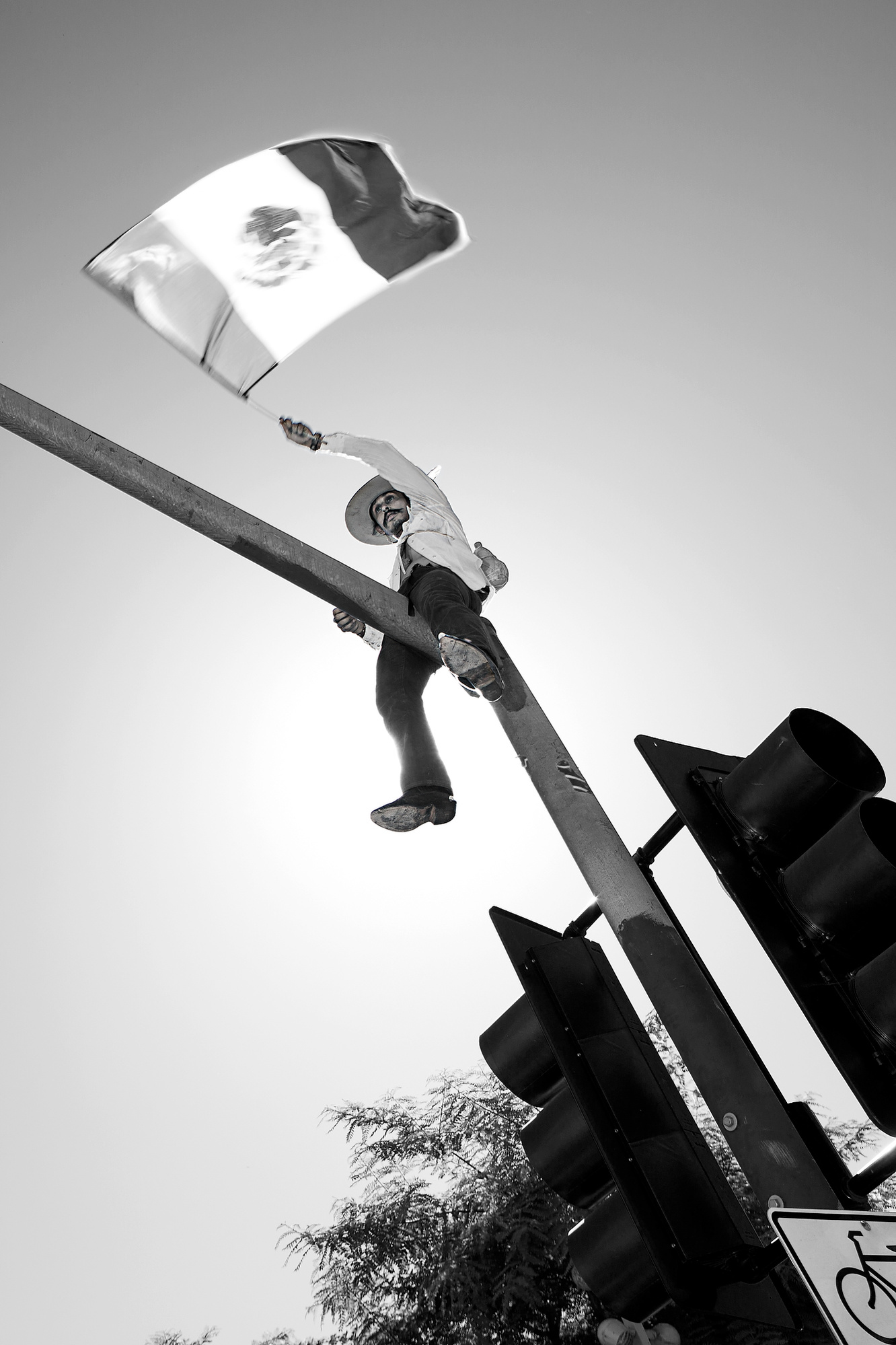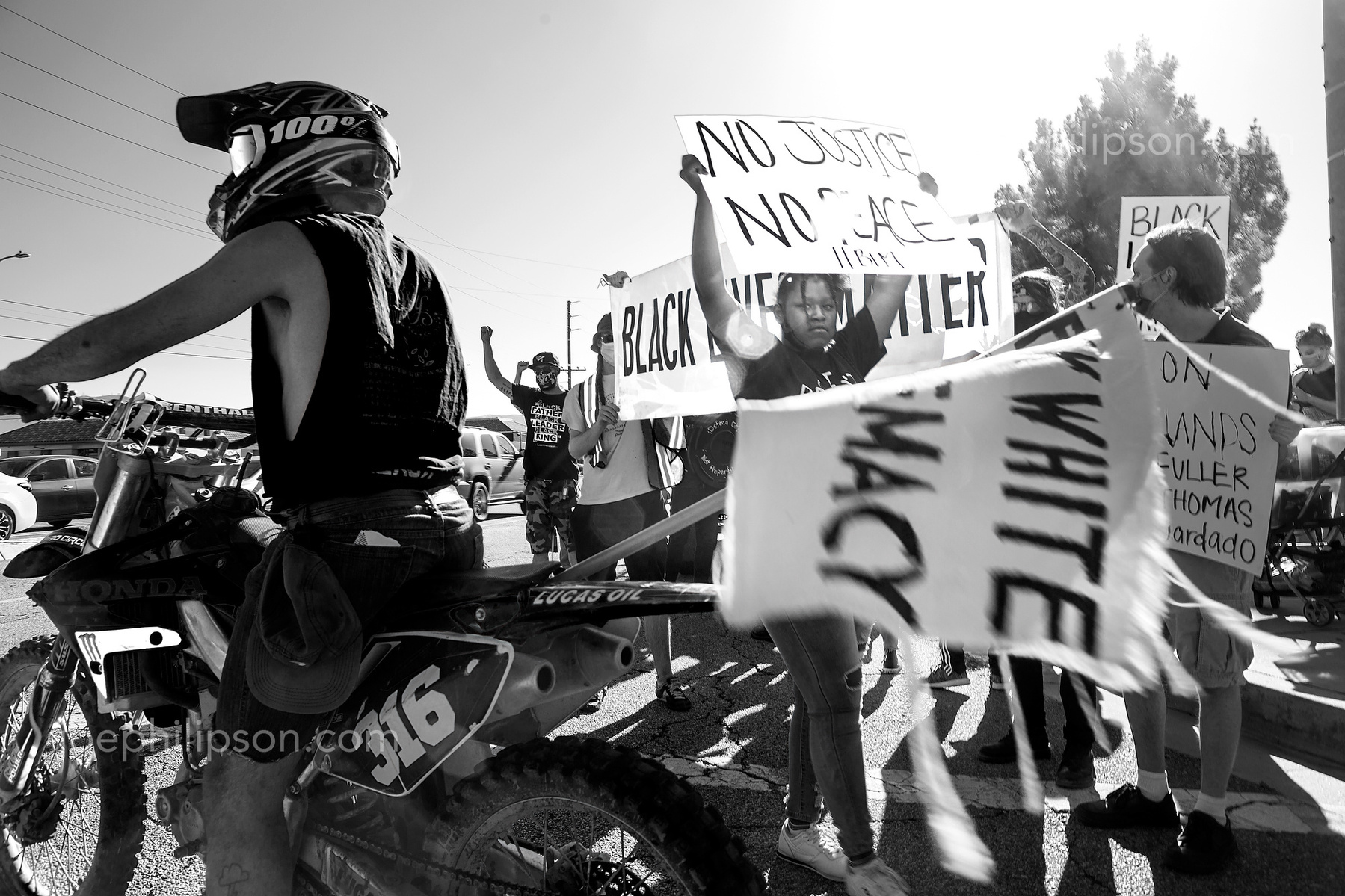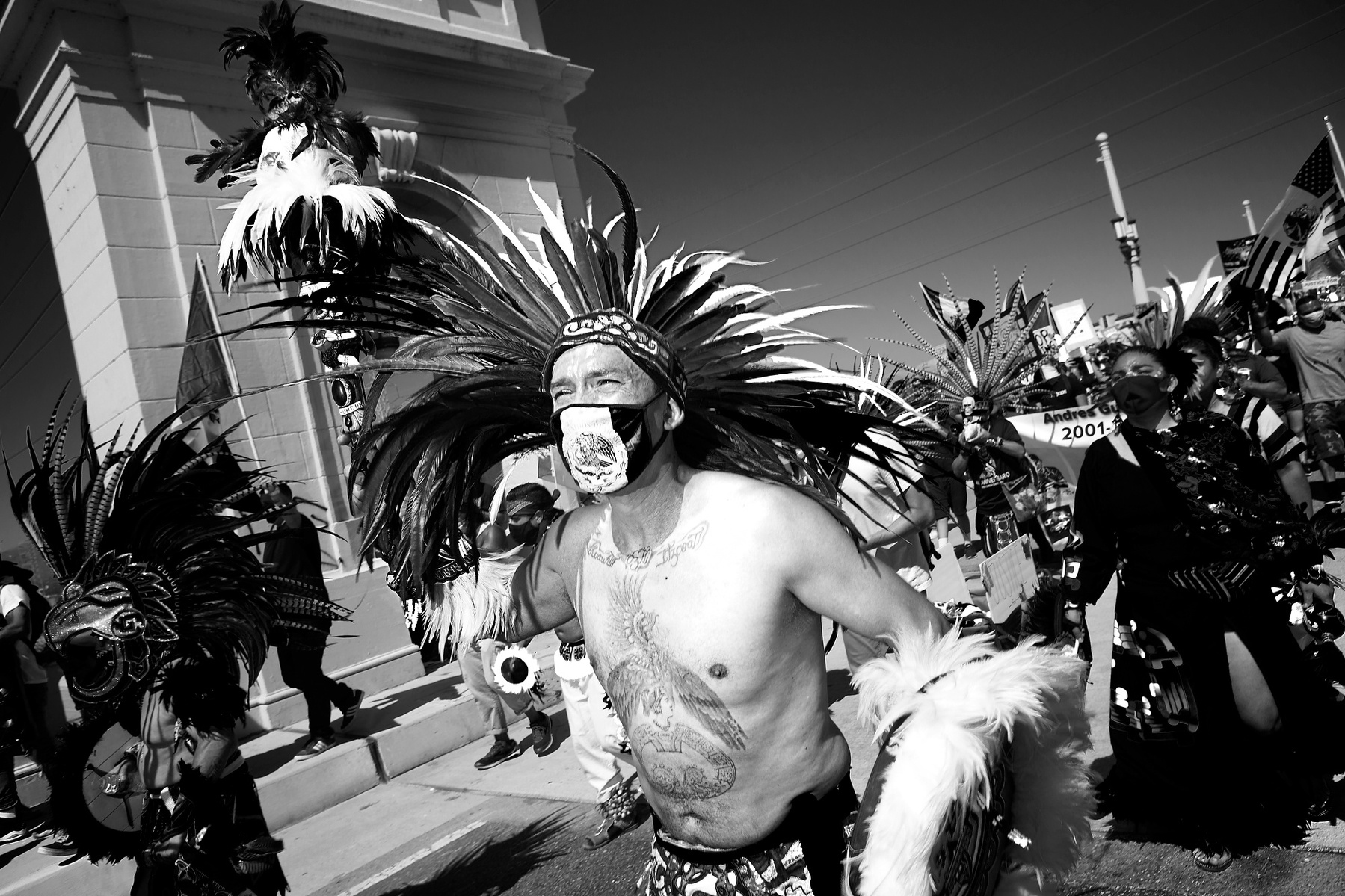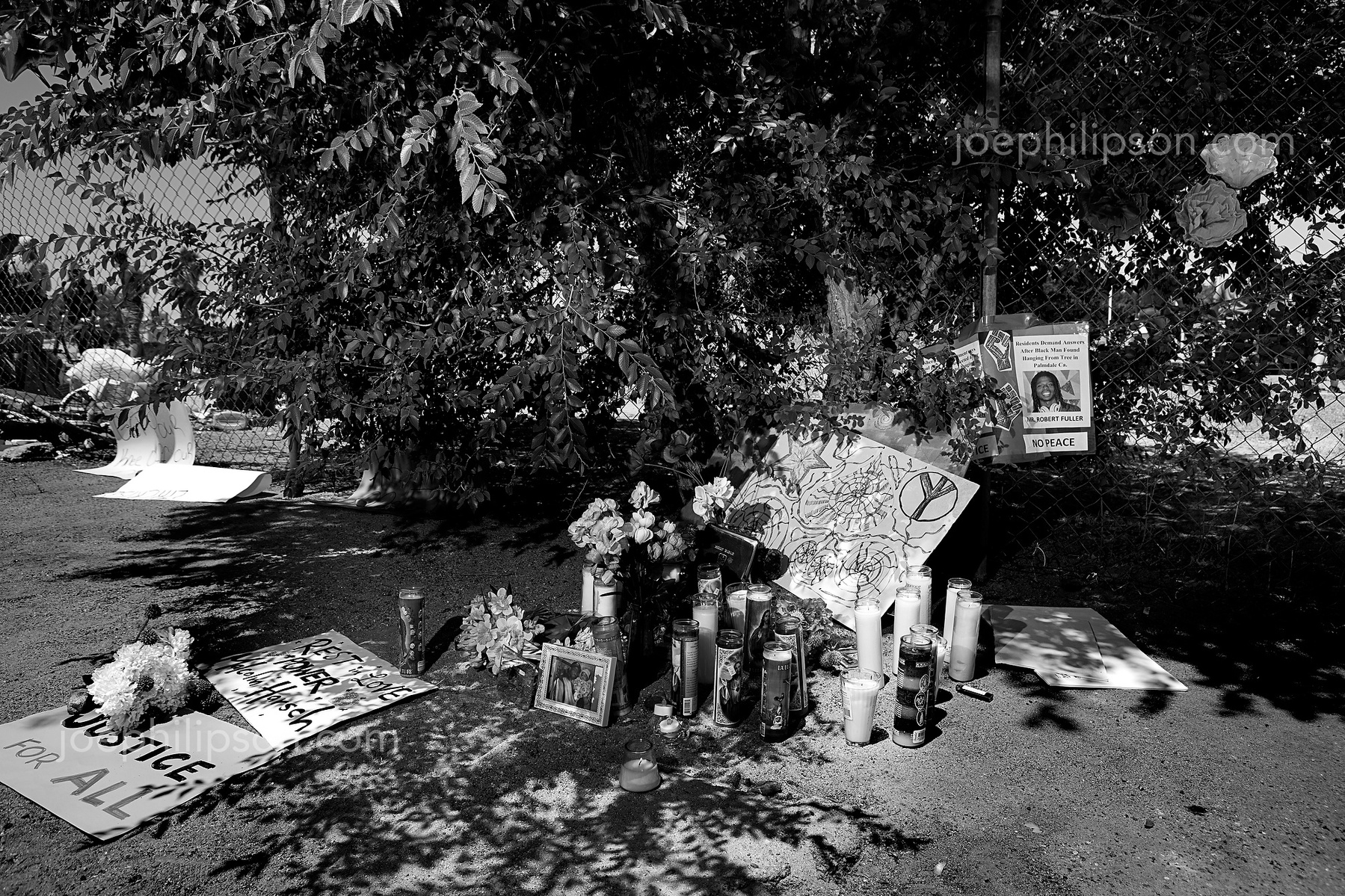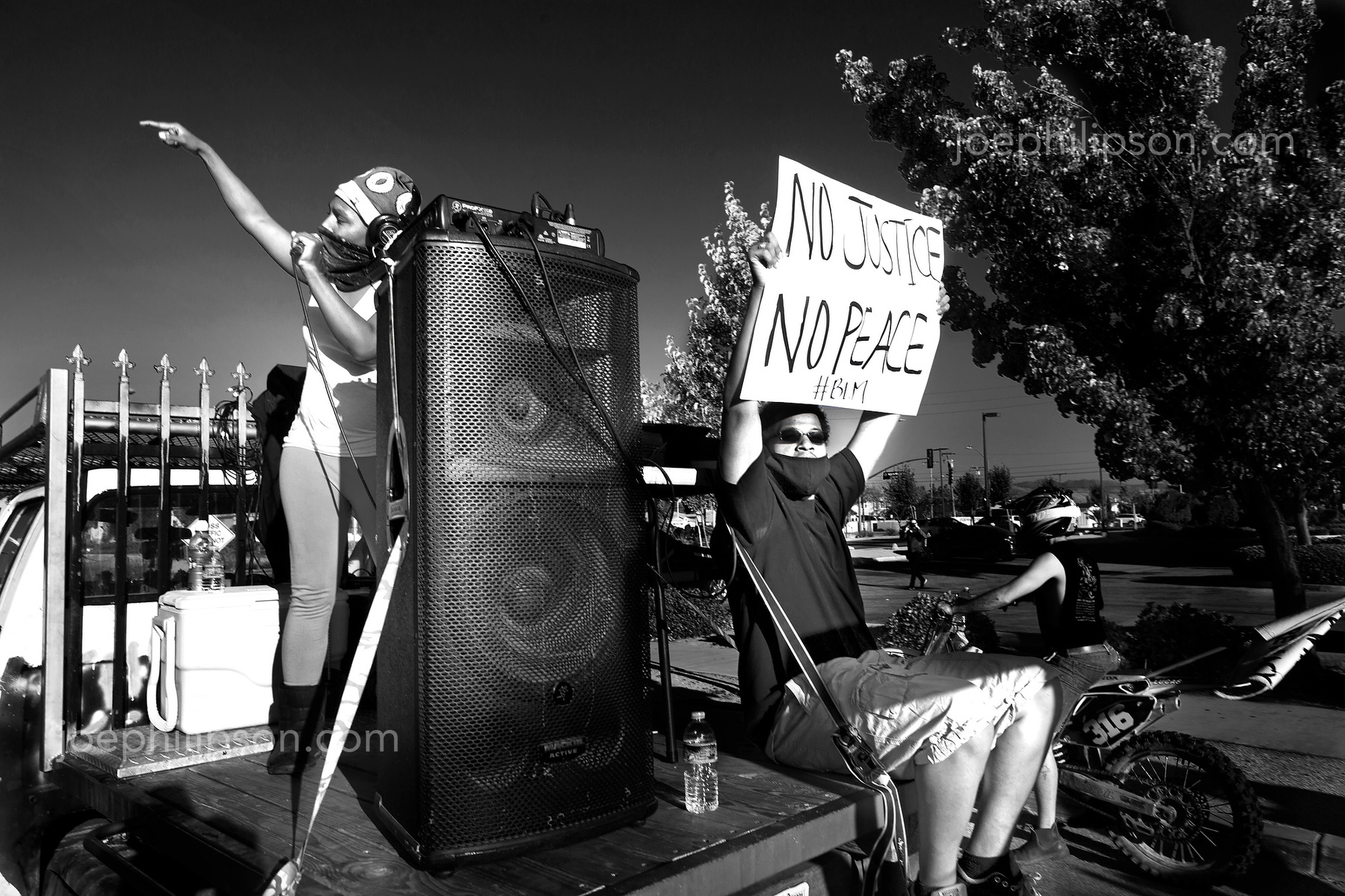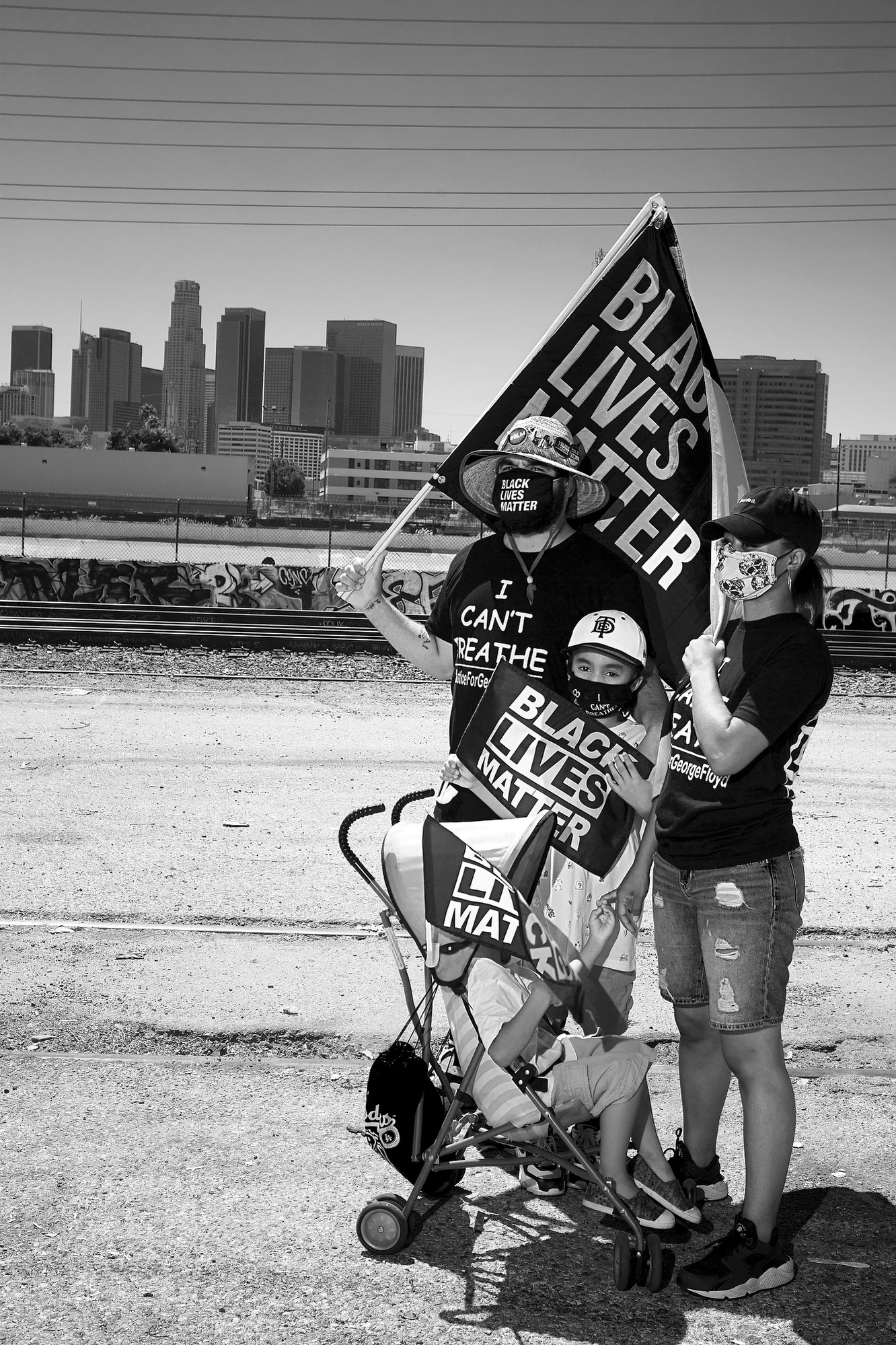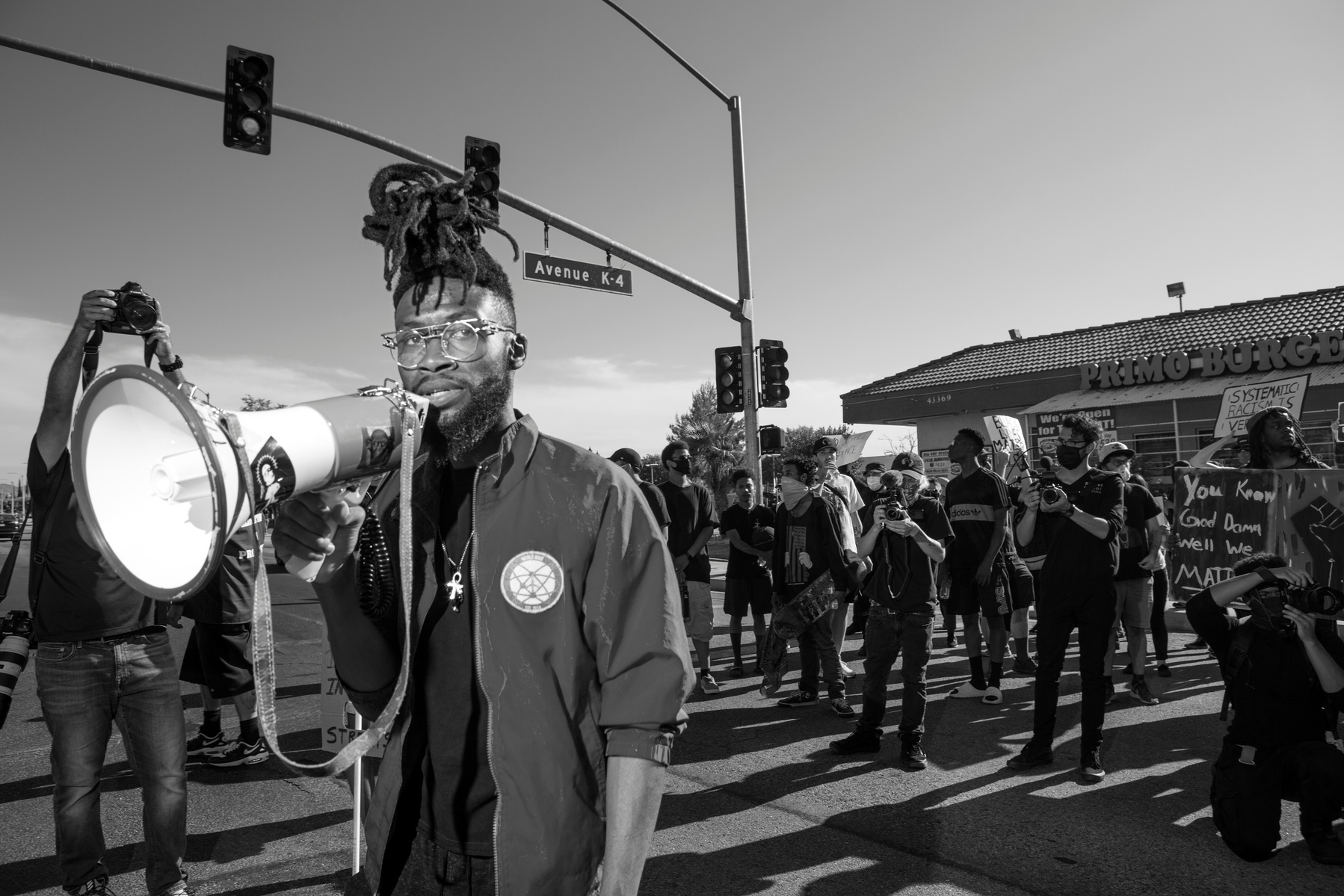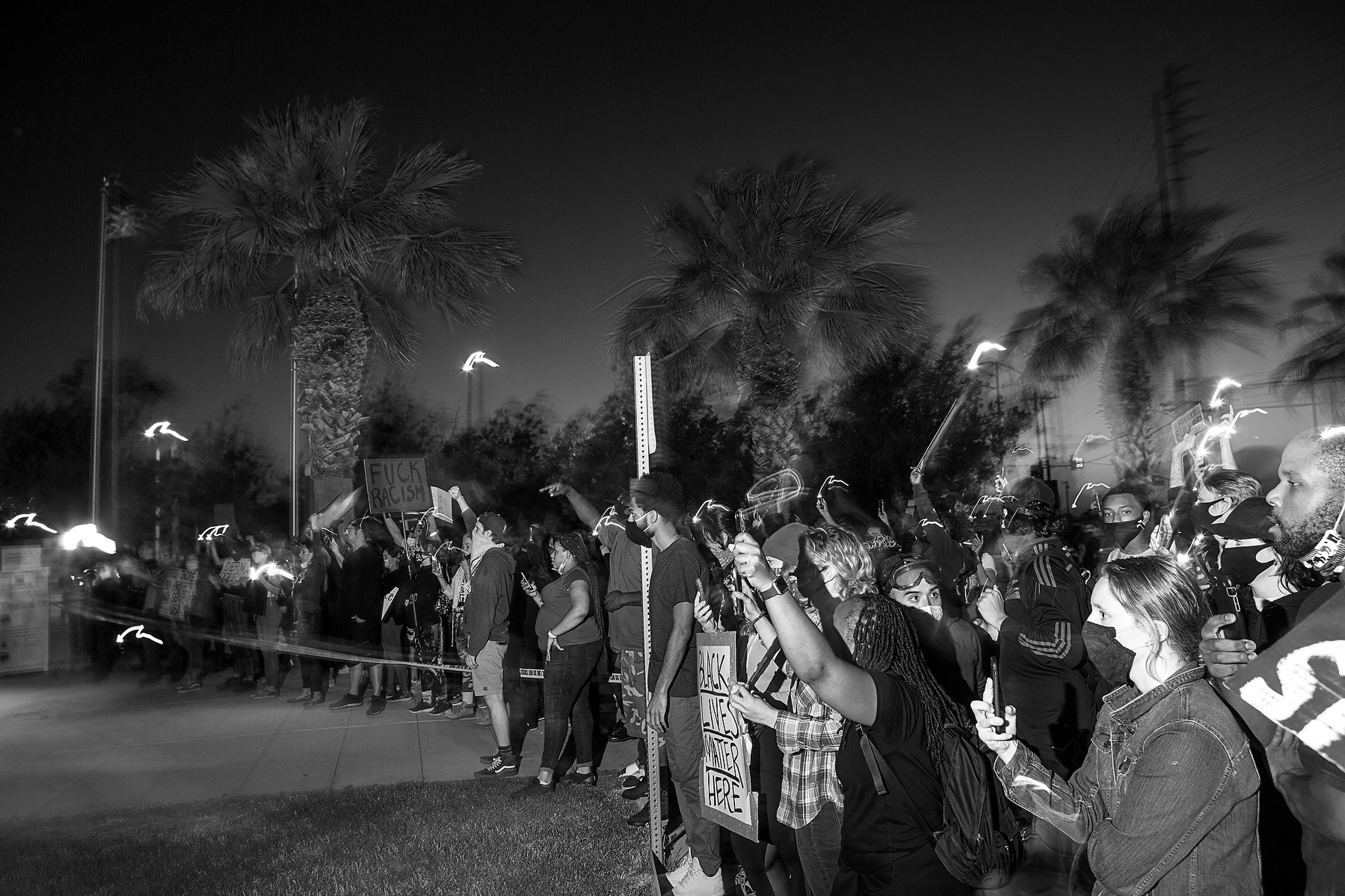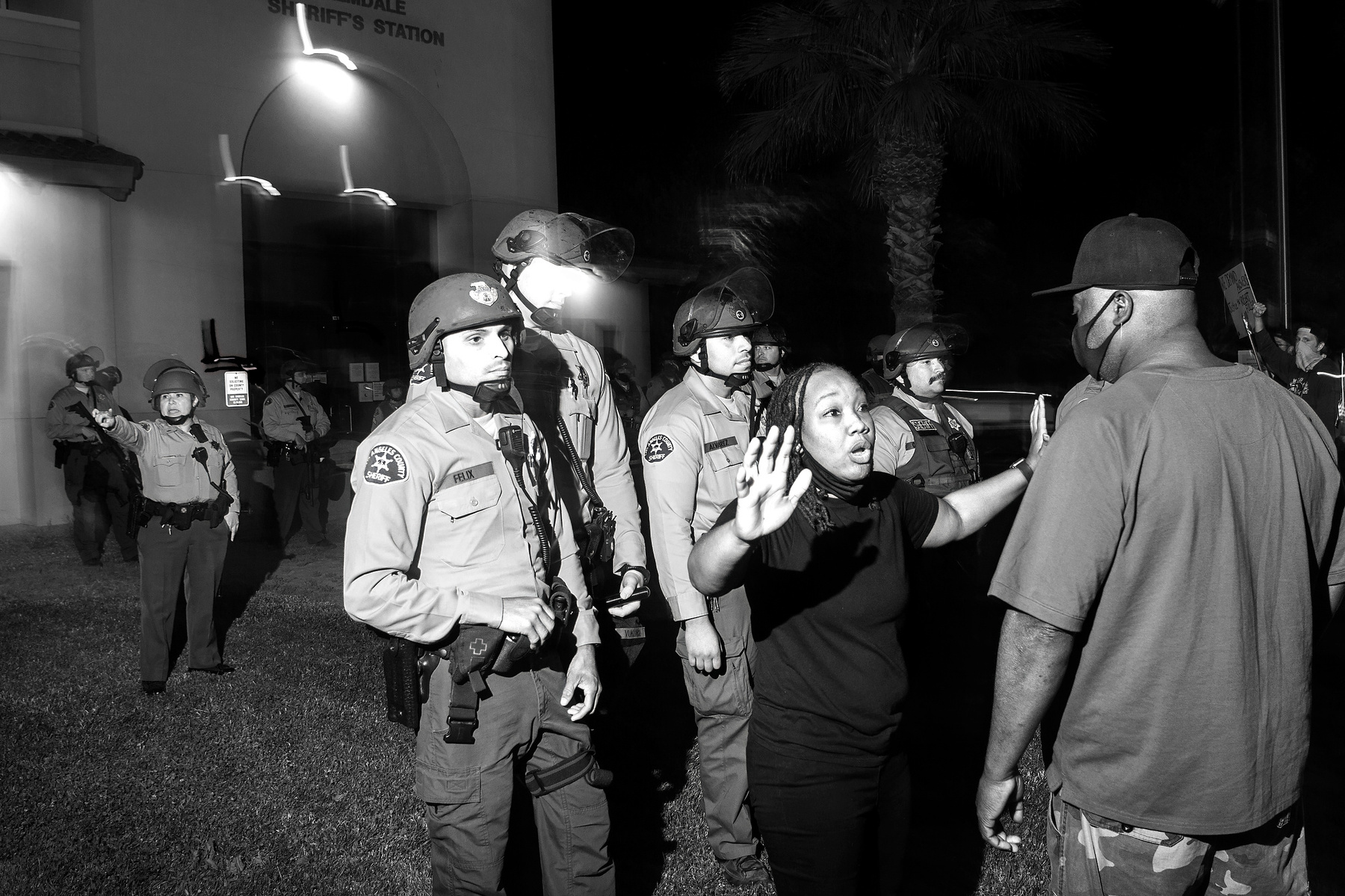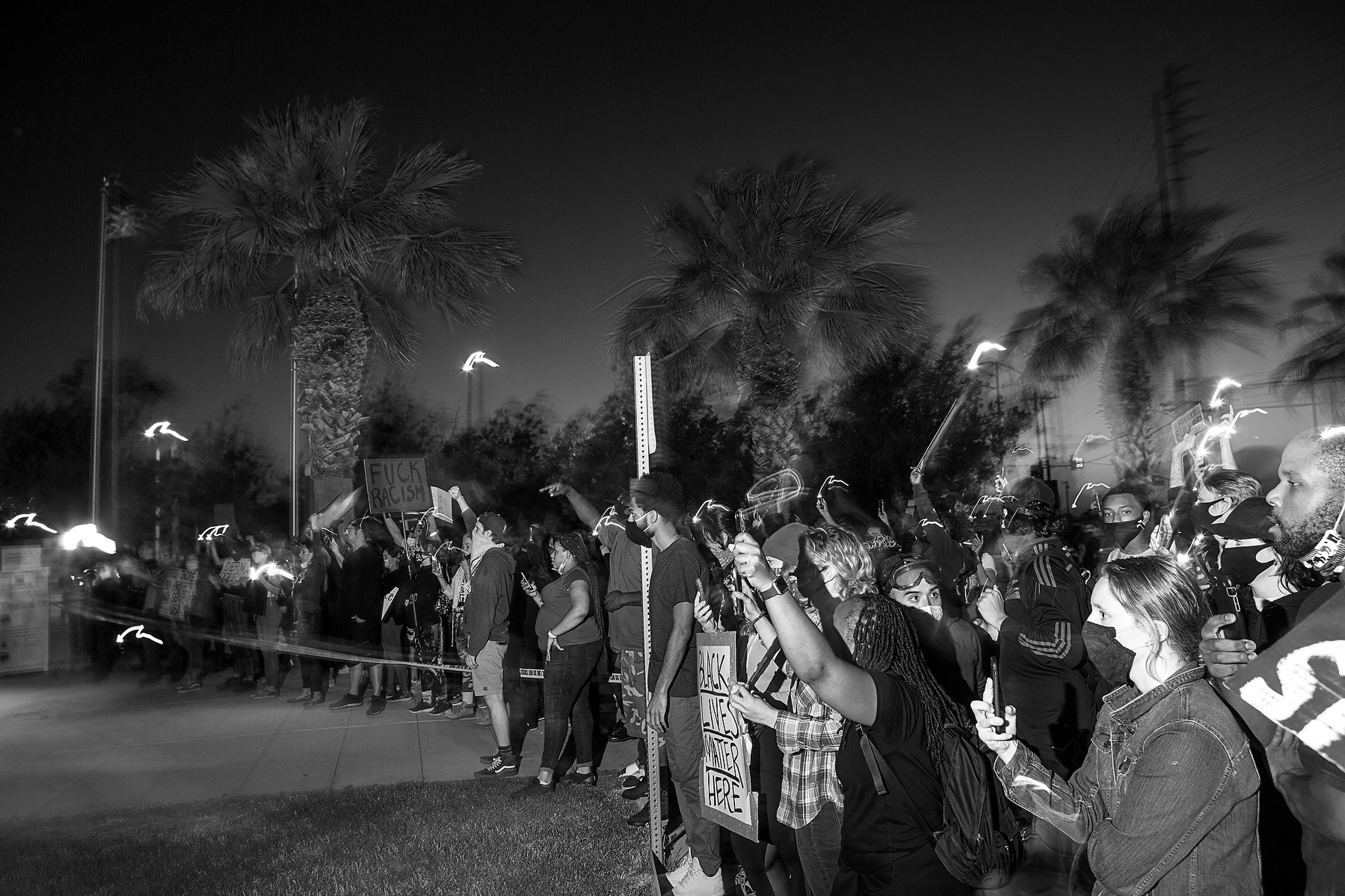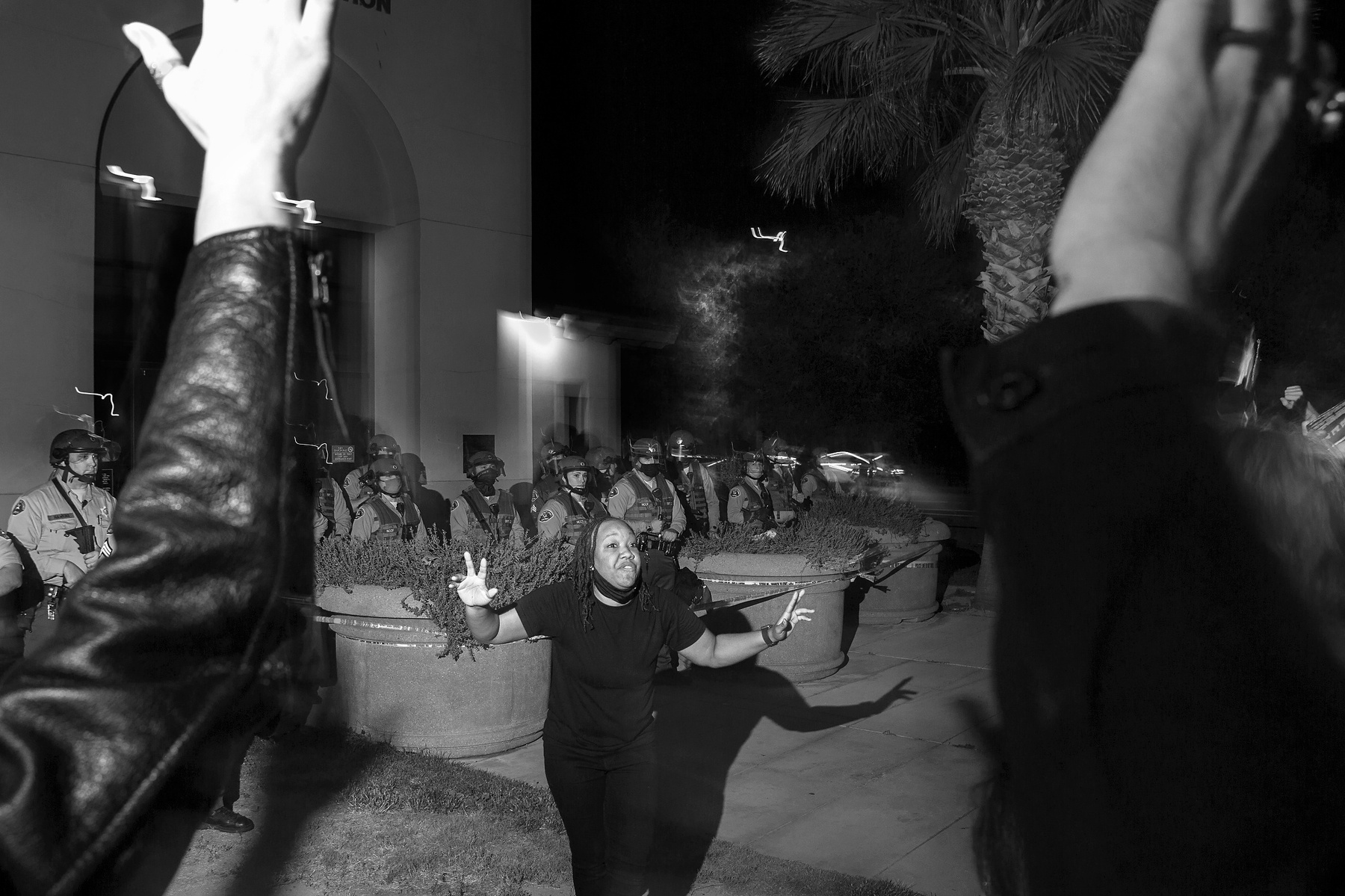 "When predominately white insurgents stormed the US Capitol with nooses, Confederate flags, and other symbols of white supremacy, they faced virtually no opposition, experienced fewer than 60 arrests, and had the full-throated support of their President. Public outrage surged on progressive social media. 'Imagine if they had been Black!' pundits emailed, texted, posted, and tweeted, pointing yet again to the racialized double standard of policing and punishment in this country. But we need not imagine—we have a point of comparison. On June 1, 2020, nearly 6,000 law enforcement officers and National Guard helicopters were mobilized to descend on Washington, DC in response to a largely peaceful Black Lives Matter protest that never came close to the seats of Federal government. Over 300 people were arrested that night—a small percentage of the protesters jailed, beaten, or tear-gassed during 2020's long, hot summer of protest."
Sara Clarke Kaplan
, Executive Director,
Antiracist Research and Policy Center
Associate Professor of Literature and Critical Race, Gender & Culture Studies